Persons with disabilities welcome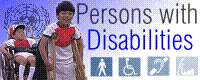 We are excited that you are visiting our web site. Our camp is here to provide unique adventures for any occasion. Join many scouts that carry beautiful memories, from their visit to Croatia.

On this site you'll find information about our activities and facilities, along with descriptions of our special programmes. We hope that you will find all of the information about Scout camp "Javorje".